ICN Congress 2023 Registration
Registration is closed.
Individual Registration
Within the profile, you can register, review or submit an abstract as well as book accommodation. You can further download your letter of invitation, relevant confirmations and invoices.
Group Registration
Group registration will be accepted for a group of 10 individuals or more. To register less than 10 people, please proceed with the online registration.
Groups are entitled to one free registration for every 20 participants.
For groups, the same fees as for individual participants apply.
Names do not have to be provided at the time of registration but must be provided by the applicable registration three weeks prior to the congress. It is the responsibility of the group manager to ensure that each participant is only registered once.
Mandatory details needed for the registration of the delegates: First name, Last name, Email address, Company, Country details.
Included in the registration fee:
Opening and closing ceremonies
Welcome reception
Full access to all official Congress sessions
Full access to e-posters, partner and industry symposia, exhibition
Coffee breaks and snack lunch
Abstract e-book
Continuing education credits
Visas
For information on visas visit our Travel and Visas page.
Registration Fees
(In CAD. Fees apply to payments received prior to the indicated deadlines.)
VAT
The registration fees are exempt from VAT.
Early rate
Until January 31, 2023
Standard rate
February 1 – June 15, 2023
Onsite rate
As of June 16, 2023
Member*
CAD 775
CAD 950
CAD 999
Non-Member
CAD 930
CAD 1,160
CAD 1,455
Student**
CAD 340
CAD 425
CAD 530
Low income countries***
CAD 425
CAD 495
CAD 565
Day pass – Member
CAD 299
Day pass – Non-Member
CAD 349
General conditions
*ICN Member: Please verify your membership status. Click here to access ICN Membership page (including Members' list).
**Student: Proof of status is mandatory – In order to benefit from the special fee, a submission of your status confirmation (approval letter signed by the Head of Department or copy of your status ID) must be uploaded during the Online registration.
***Country classification as listed here and defined according to the World Bank website: Click here to see the list of countries.
Download the Privacy policy
Payment Methods
Payment of registration fees (in CAD) can be made as follows:
By Credit Card:
Visa, MasterCard or American Express
By Bank Transfer:
Additional CAD30 handling fee is required.
Please ensure that the name of the participant is stated on the transaction draft.
Bank charges are the responsibility of the payer and should be paid in addition to the registration fees. Please make drafts payable to:
Account Name: ICN 2023 Congress, Montreal (Account holder: Kenes International)
Bank details: Credit Suisse Geneva, 1211 Geneva 70, Switzerland
Bank Code: 4835
Swift No: CRESCHZZ80A
Account Number: 1500934-92-431
IBAN No: CH18 0483 5150 0934 9243 1
Registration will only be valid upon receipt of the full payment by the registration department according to the deadline indicated. An email confirming registration will only be sent after receipt of the required fees.
Outstanding payments will be collected and charged the late rate. A copy of the bank transfer (or other proof of payment) will be required in the event that registration fees were not credited to the Congress account on time.
Cancellation Policy
All cancellations must be emailed prior to the below deadlines:
Cancellations received up and including February 1, 2023– full refund
Cancellations received between February 2, 2023 and June 8, 2023 – 50% registration fee refund
As of June 9, 2023 – no refund will be made
*Note, in case of cancellation at any stage, a bank transfer handling fee (CAD30) will not be refunded – applicable to bank transfer payments only.
ICN 2023 Registration Department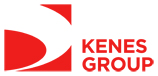 Rue François-Versonnex 7
1207 Geneva, Switzerland
Tel: +41 22 908 0488
Fax: + 41 22 906 9140
reg_icn23@kenes.com